Like all the other games, Resident Evil HD Remaster has arrived with certain issues and bugs. We expect developers to fix most of these issues via patches. But till the time these patches or updated are available here is the list of issue and their fixes in Resident Evil HD Remaster.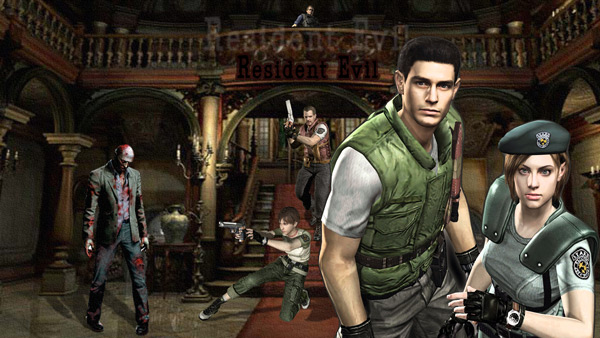 Resident Evil HD Remaster Minimum System Requirements
Intel CPU: Core 2 Duo E6600 2.4GHz
AMD CPU: Athlon II X2 220
Nvidia GPU: GeForce GTX 260
AMD GPU: Radeon HD 6790
RAM: 2 GB
OS: Win 7 32
Direct X: DX 9
HDD Space: 16 GB
How to Fix Resident Evil HD Remaster Issues and Errors:
FPS Cap issue
To remove the FPS cap on Resident Evil HD Remaster follow these steps:
Create a backup of the game's files
Open Config.ini from the game's folder, in any word editor 
Search for VSYNC=ON by pressing CLTR+F
Change ON to OFF
Random Freezing Issue
As customary, check if your system meets the minimum requirements required to run this game smoothly on your machine. If your game freezes and returns to normal in some time again, there are several reasons for this to happen.
Check if your hardware is overclocked due to some reason. Also be sure that you have added exceptions in your Antivirus and firewall. If not then solve these issues and restart the game, it should run without any problem now.
How to Fix E_Invalidarg Error
This errors occur when the game is not compatible with the version of Windows OS that you have, mostly Windows 8, 8.1 and Windows 10 (Beta Edition)
Right Click on the game's shortcut
Go to Properties
Choose 640×480 resolution
Click Apply
The error should be gone for the good!
How to Resident Evil HD Remaster in 4K resolutions
Yes you can play this game in 4K! Just follow these steps for achieving this awesome resolution figure.
Create a backup of the game's files
Open Config.ini from the game's folder, in any word editor 
Search for Resolution=1900×1080 by pressing CLTR+F
Change 1900×1080 to 3840×2160
Frame like border on the screen
Players complain of this issue while using more than one monitors, switch to a single one and enjoy Resident Evil HD remaster without the White/Black border.
Low FPS Issue
There seem to be some kind of FPS issue even on advanced hardware. First of all update the related drivers. This issue should be fixed via patch, till then turning off Anti-Aliasing from graphic menu will help a lot.
Issues with Graphic settings
For now use the Windowed Mode for decent graphics and wait until this issue is fixed in a patch, which should happen very soon.