GTA Online Heists Guide: Easiest Way To Track Special Heist Completion Bonuses On PS4 and Xbox One
TIME :2022-07-03
Recently, Rockstar Games added Heists in GTA Online, the online multiplayer portion of GTA V. Some players are finding it difficult to track "Special Heists" completion bonuses in GTA Online. This is due to the fact that there are a lot of new awards for Heists in GTA Online and so players are confused about how to track their progress on these awards and whether or not they have to complete the award in one sitting and can these bonuses can be completed more than once?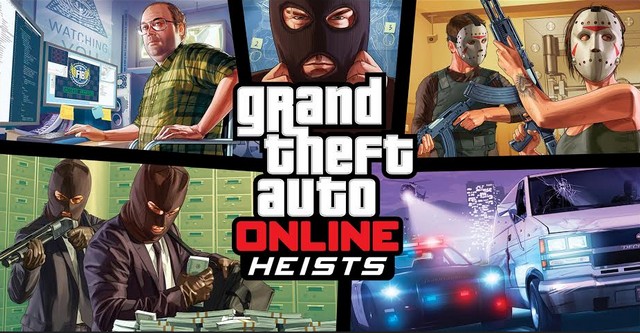 If you are among one of those unlucky gamers who has all these doubts, don't worry, Rockstar Games has shared a detailed guide on how to Track Special Heist Completion Bonuses in GTA Online.
There are Special Heist Completion bonuses that can only be achieved once per person, but will add some serious zeros (GTA$) to your bank balance. We have listed them below:
First Time:
Completing each Heist Finale for the first time will get you a bonus cash reward
All In Order Challenge:
Complete all Heists in order, including Setups, to receive a $1,000,000 cash bonus
Loyalty Challenge:
Complete all Heists, including Setups, with the same team of players to receive an additional $1,000,000 bonus
Criminal Mastermind Challenge:
Complete all Heists on Hard, in order, with the same group of players, without losing any lives, to receive a massive $10,000,000 bonus
Another Perspective (Exclusively on PS4 and Xbox One):
Complete all Heist Setups and Finales in first person mode (Note – this requires the Heist Leader to lock the camera option to first person when setting up the Heist)
The one-off bonus challenges are linked to in-game awards. You can monitor your award progress via the Stats > Awards tab in the Pause Menu. These awards do not have to be completed in one sitting and can be completed and tracked over time.
If you need any help, do let us know in the comment section below.