Assassins Creed: Revelations Map - Animus Data Fragments, Memoir Pages, Treasure Chest Locations
TIME : 2015-12-14 17:07:41
After touring the amazingly depicted Italian cities of Rome, Venice, and a few others in Assassin's Creed 2 and Assassin's Creed Brotherhood (old maps here), we couldn't be more excited to get lost in the wonders of the old city of Constantinople and its surroundings in Ubisoft's newest iteration of one of our favorite series, Assassin's Creed: Revelations.
We want to help you find the locations of the Animus Data Fragments, Ishak Pasha's Memoir Pages, Treasure Chests, and Viewpoints. What? No feathers and flags? Yeah, I know... but there's still plenty of searching to do in AC: Revelations, so no worries! Just remember to climb around to look for each item, as you may find some fragments / treasures up high and others may be located at ground-level.
Without further ado, let's check out the Assassin's Creed: Revelations maps. These are the maps that will be available when we're done putting together all the regions:
Galata

Imperial North & Topkapi

Imperial South

Bayezid North

Bayezid South

Constantine North
Constantine South
Arsenal

Cappadocia
However, it takes a while to create each of them, so stay tuned to this page, as you'll be able to find all the Assassin's Creed: Revelations maps, complete with locations, in the next few days.
AC Revelations - Galata Map (Click to Enlarge)

Download & Save Map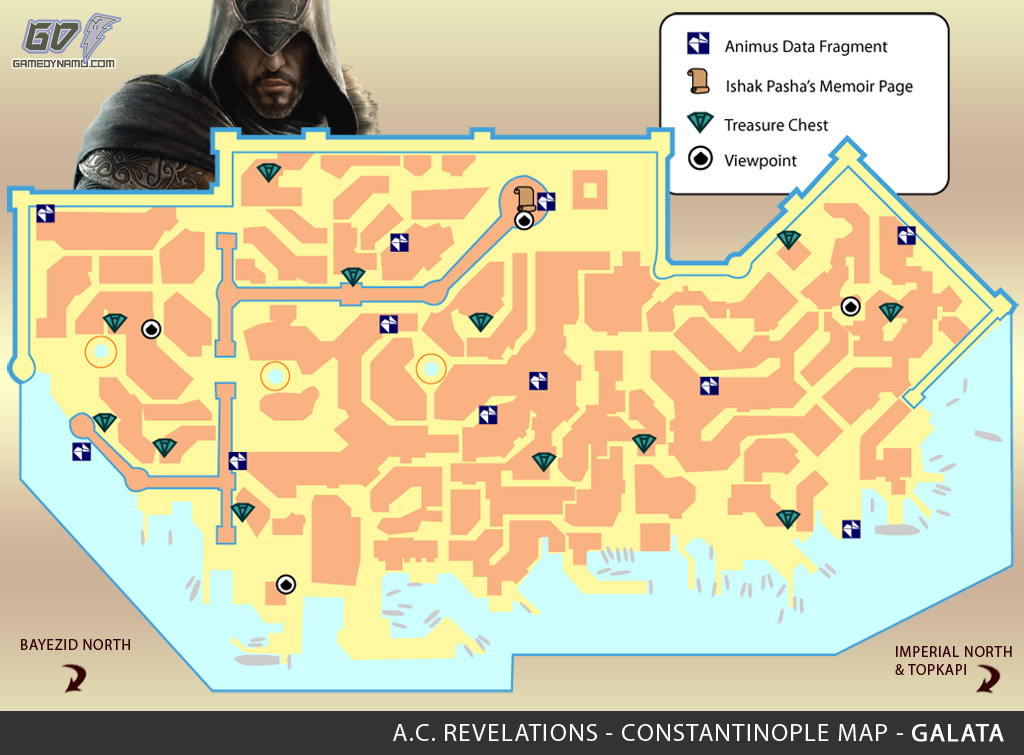 - Back to Top -
AC Revelations - Imperial North & Topkapi Map (Click to Enlarge)

Download & Save Map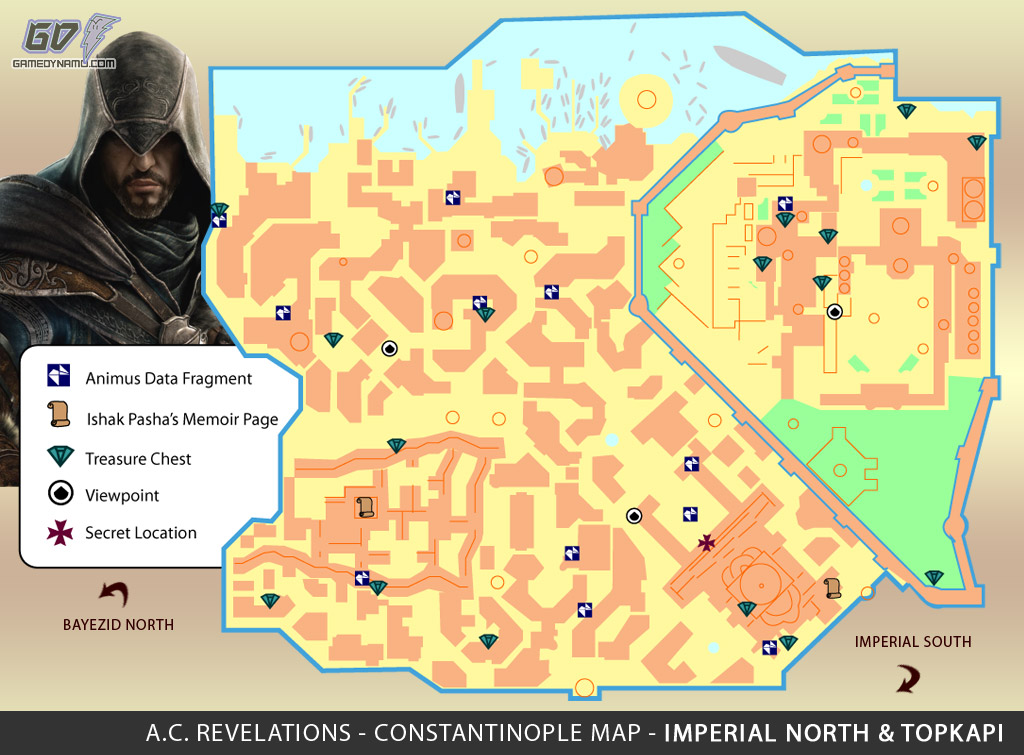 - Back to Top -
AC Revelations - Imperial South Map (Click to Enlarge)

Download & Save Map
- Back to Top -
AC Revelations - Bayezid North Map (Click to Enlarge)

Download & Save Map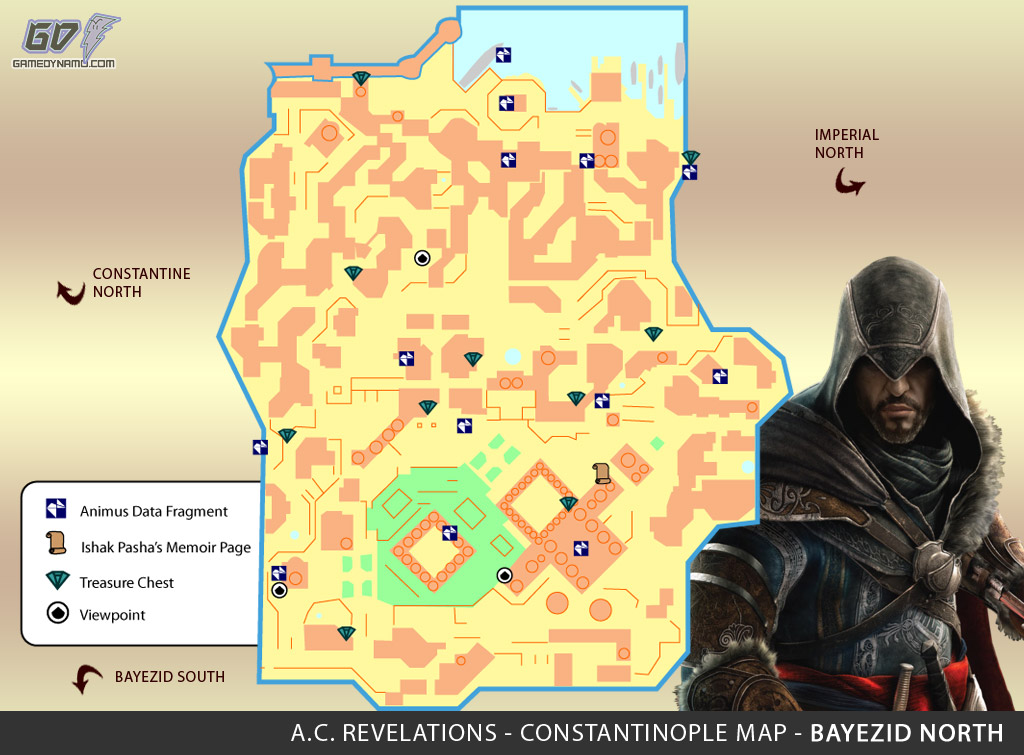 - Back to Top -
AC Revelations - Bayezid South Map (Click to Enlarge)

Download & Save Map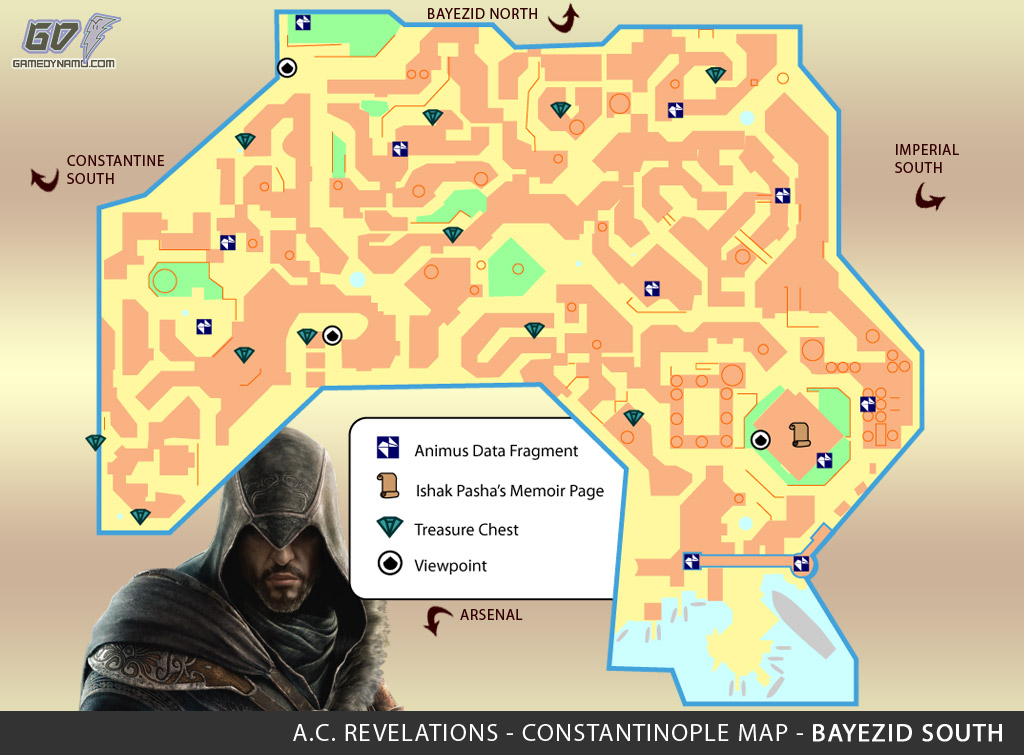 - Back to Top -
AC Revelations - Constantine North Map (Click to Enlarge)

Download & Save Map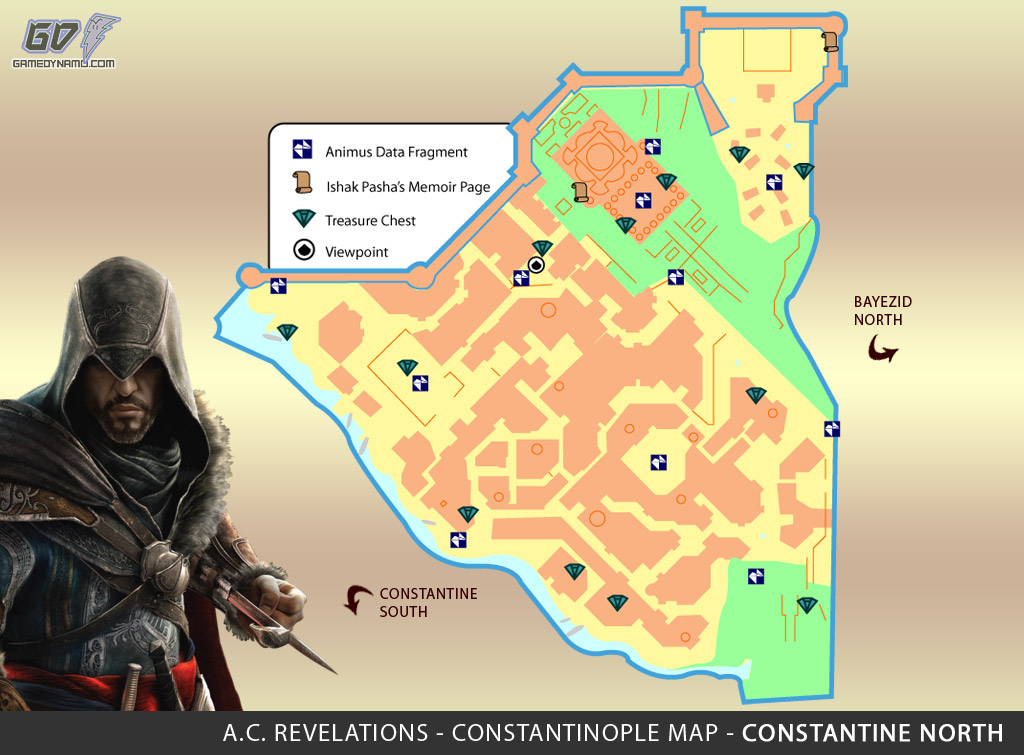 - Back to Top -
AC Revelations - Constantine South Map (Click to Enlarge)

Download & Save Map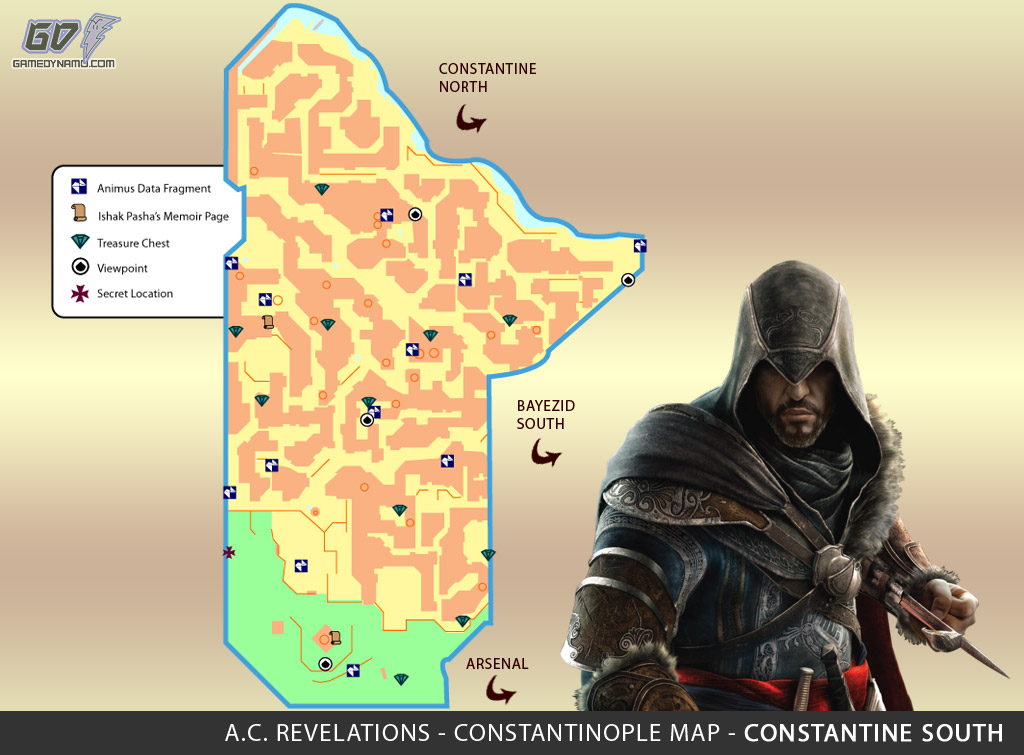 - Back to Top -
AC Revelations - Arsenal Map (Click to Enlarge)

Download & Save Map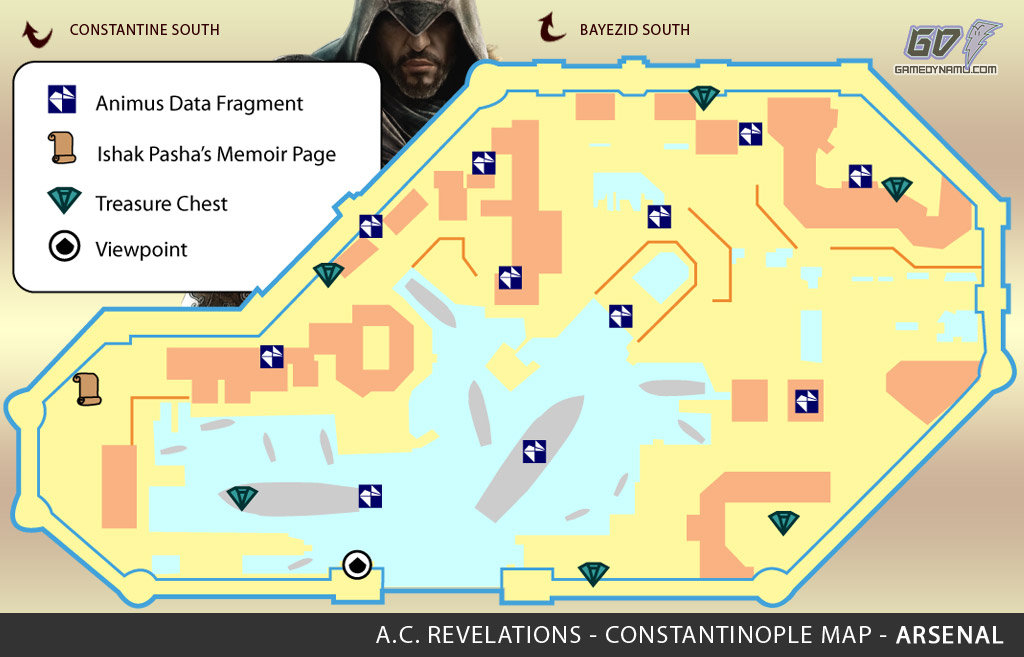 - Back to Top -
AC Revelations - Cappadocia Map (Click to Enlarge)

Download & Save Map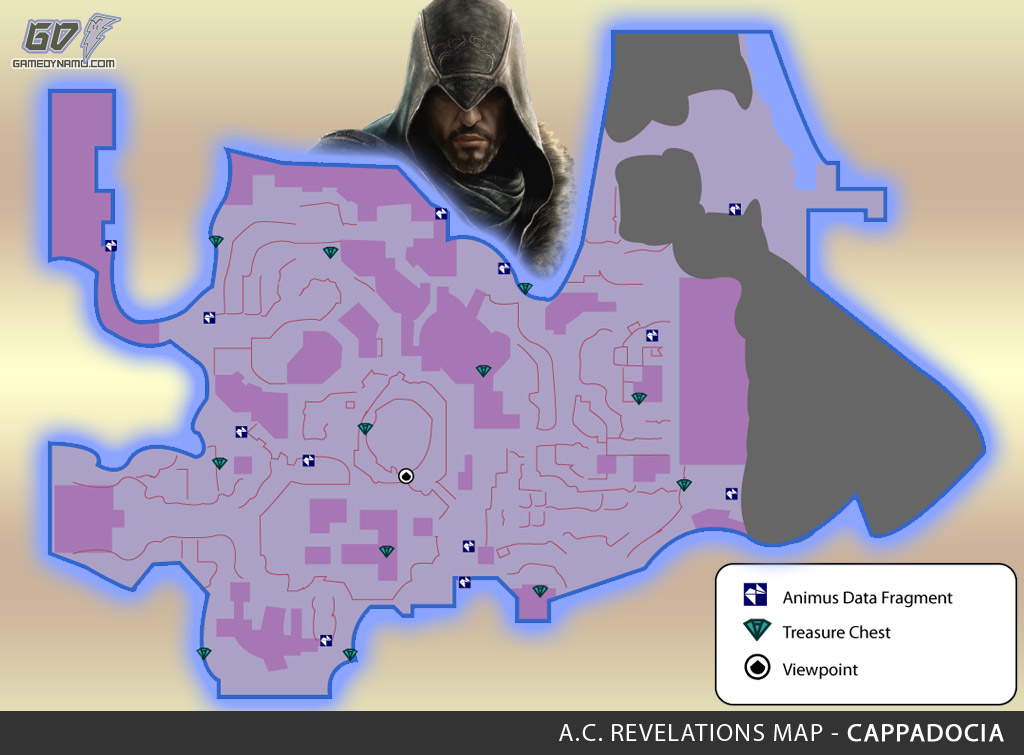 - Back to Top -