How to Fix MGSV: Ground Zeroes PC Crashes, Errors, Resolution, Black Screen, Low FPS, Camera, Controllers, Graphics
TIME :2022-07-03
An amazing treat for Metal Gear Solid players is now available for PC, the fifth installment in the series, Metal Gear Solid V: Ground Zeroes has finally arrived. If your fun is getting spoilt with various bugs that are occurring in this game then go through the fixes given below and resume playing Metal Gear Solid V: Ground Zeroes with utmost ease.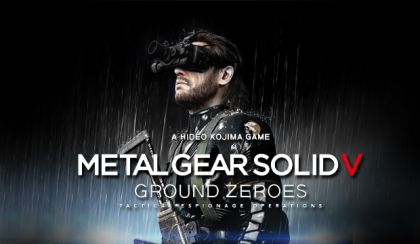 Metal Gear Solid V: Ground Zeroes Minimum System Requirements
Intel CPU: Core i5-2300 2.8GHz
AMD CPU: FX-6350
Nvidia GPU: GeForce GTX 650 1GB
AMD GPU: Radeon HD 6790
RAM: 4 GB
OS: Win Vista 64
Direct X: DX 11
HDD Space: 4 GB
How to fix Metal Gear Solid V: Ground Zeroes PC Issues and errors
Freezing issues
For the Nvidia users who are facing the Freezing issues go to 
Control Panel > Manage 3D settings > Add MGSV: Ground Zeroes to the list 
Now select global settings from the drop down menu and choose Nvidia for preferred graphics processor.
Low Resolution on Maximum settings Issue
In this issue the main culprit is the setting of Depth of Field. This issue is one of the few glitches that the game has launched with. The main character Snake looks blurry on maximum settings. If your screen filtering is set to very high then decrease it to high, to get rid of this issue.
MGSV: Ground Zeroes Black or White screen issue
As the custom goes, be sure that you have latest graphics drivers installed and they are running in a good condition, secondly check if your system meets the above mentioned Minimum System Requirements required to run Ground Zeroes smoothly.
Now go to the support folder in the game directory and check if the required redistributables are installed. Last but the least, check for issues with the Controller/ Gamepads, unplug and try to play the game. Go through the solution for MGSV: Ground Zeroes Controllers Issue to fix it.
MGSV: Ground Zeroes Controllers Issue
Download and use the official software of the controllers that you are using for the game to run smoothly with controllers. If you are using a gamepad try to configure it by downloading the x360ce files from a legit source. Copy the freshly downloaded files to the game's directory and extract. This should get you rid of the issue.
MGSV: Ground Zeroes Low FPS Issue
When trying to play the Phantom Pain trailer, after the final cutscene players are facing the Black Screen Issue with a drastic drop in FPS. Fortunately there is a small solution for this issue till it is fixed by the developers. You need to decrease the video settings to minimum along with lower possible resolutions. Please bare as this is currently he only solution which helps the game run well.