Grid 2 is the sequel to Codemaster's superlative racing game, Grid. The first game was known for its technical showcase and after a hiatus of many years, it's sequel has been announced.
There are many changes here including the removal of cockpit view which according to the developers is because fans didn't use them a lot.
The game was released on May 31st. [reference]
The game is developed by Codemasters and published by them too. Preorder bonuses for the game have also been announced with various car packs that people can get by preordering them at specific retailers.
The cockpit mode was also said to be removed due to console constraints. [reference]
The game has been developed for the PS3, Xbox 360, and PC.
+ Quick Jump To
Development
The game was officially announced in 2012 and a teaser video was shown. The game contains a lot of improvements and runs on a modified engine. The game is said to be pushing boundaries.
"In single-player, split-screen and online, the next-generation of the EGO Game Technology Platform will power graphics, AI, handling and damage advancements that will immerse players in the racing experience like never before. Like its predecessor, GRID 2 will put the sheer thrill and adrenaline rush of the race at the heart of the experience. It's what we call Total Race Day Immersion,"  said Clive Moody, Executive Producer. [reference]
"The core design philosophy for GRID 2 is that we treat the race as a character, not a consequence of simply putting cars on tracks. Everything that goes into the game impacts on that second-to-second, in the moment, blockbuster drama – the feel and personality of the race."
The cockpit view was also removed. The reasons for removing the it are as follows. [reference]
That figure, apparently, is up to more than 95%, which is quite a shocking fact. Here's what executive producer, Clive Moody, had to say.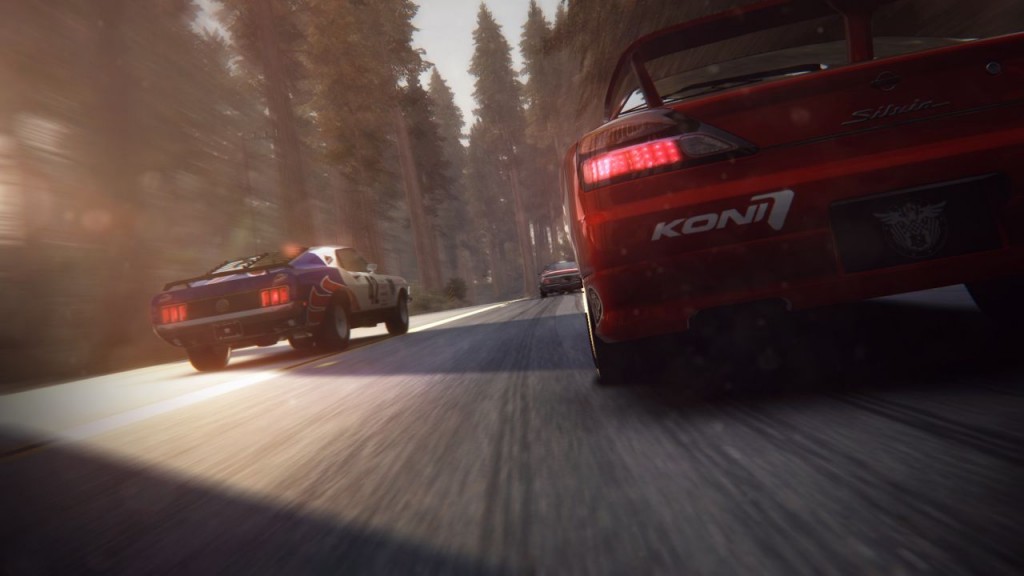 "There seems to be some confusion about where we get our data from to help us make these decisions. While we do use research and focus groups, the most important data source for us is the enormous amount of telemetry data we can obtain from our servers that tells us exactly how and what our players are doing across all our games," he told PCGamesN.
"So it's not a case of just a sample of people we've spoken to in research. It's a fact that only 5% of Codemasters Racing game players ever used the in-car view. By making this educated call, we can use the extra available memory to make the on-track racing a truly mind-blowingly immersive experience."
"We can author and run higher resolution vehicle models with more detailed geometry. We can feature higher resolution external vehicle textures and work further detail into our environment textures. We can dedicate more processing power to our improved physics systems, integral to the GRID 2 experience, and push other systems to the next level, such as particles and real-time lighting."
It was also said that the high density cockpit removal was due to console constraints. [reference]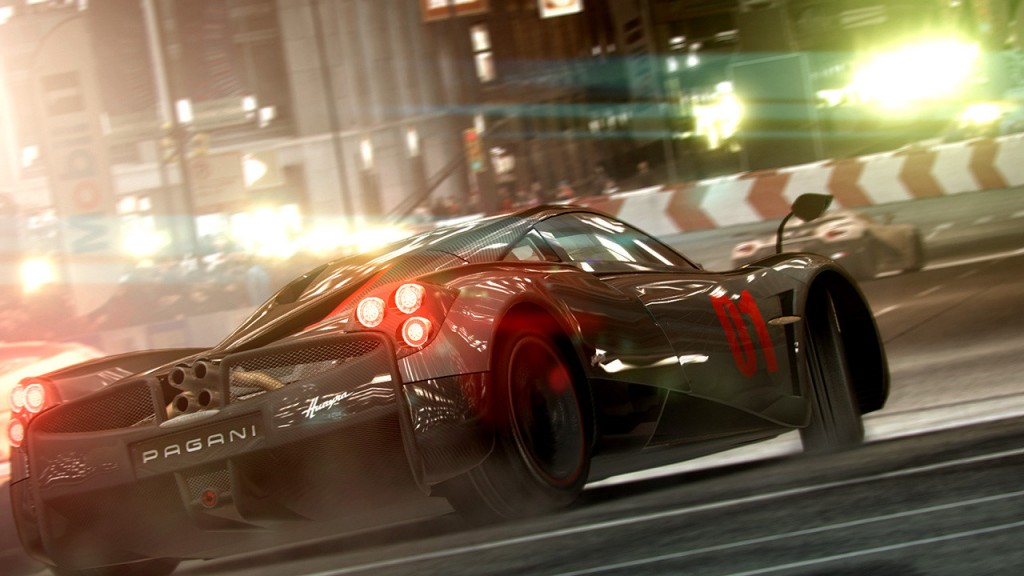 "The thing is that [removal of the cockpit view] was a really big decision for us. It allows us to be able to push other things in the game, like with the visuals. We've been able to extend point-to-point events, we've been able to add more cars to the track, and that's really pushing things forward. It's a good decision for the game and we don't regret it."
"We have complete respect for those that use a cockpit cam, but we need to look at the whole aspect of the game. If we just had to do this game for PC we obviously would have a cockpit cam, but we only have so much power to play with [referring to consoles].
"We'd prefer to focus on the race experience, and that unfortunately lead us to make some difficult decisions regarding the cockpit cam."
Gameplay
The game is an out and out racing game at its core and features top cars that have been meticulously designed.
The main USP of the game are its visuals and the physics are fantastic as well. It doesn't feature a cockpit view but the third person camera should be enhanced.
The game also contains a lot of American locations like Chicago, the Indianapolis Motor Speedway and the California Coast. There are also face off events between two players.
Improvements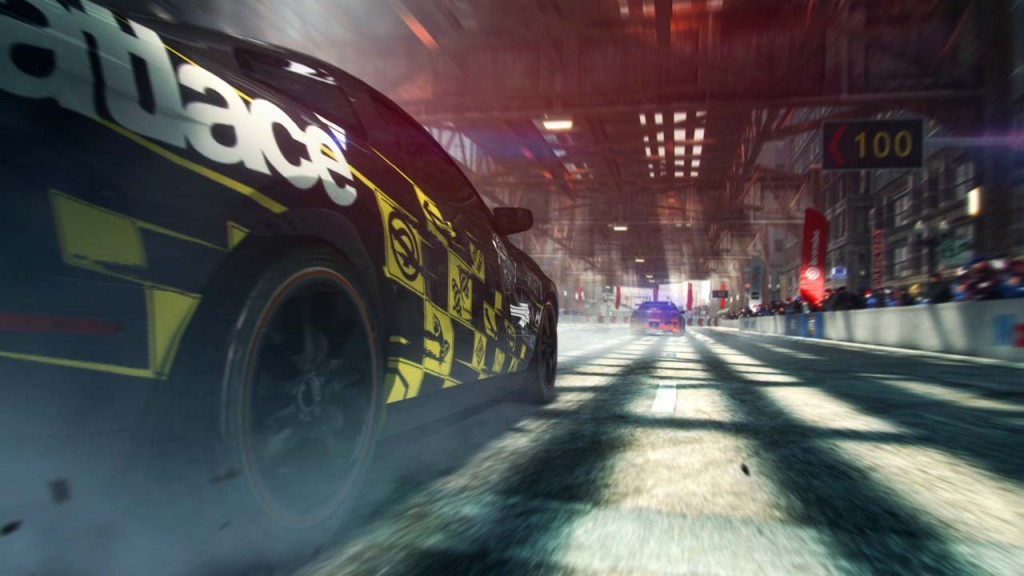 The game was said to be in pre-production for two years. It runs on the EGO Game Technology Platform of Codemasters. [reference]
The AI, visuals have all been improved and the game is said to raise the technological bar for motorsport gaming.
There's also a career mode that is said to be improved a lot. It is built on the same handling model as the first game and has a new TrueFeel Handling System which uses real physics to find a sweetspot between accessibly and simulation.
Media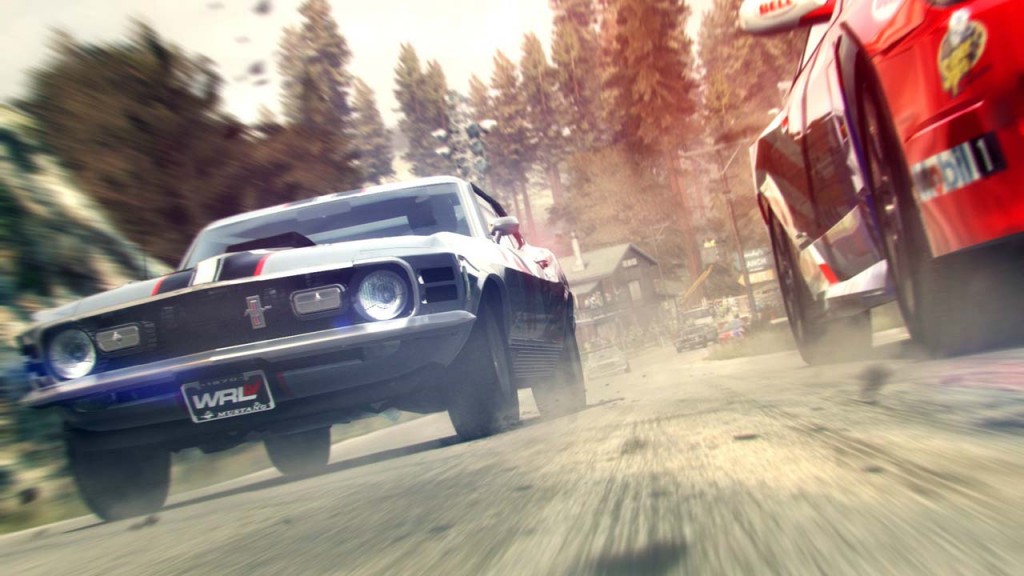 New videos from EG Expo showing latest tracks in the game. [reference]
First gameplay trailer and new screenshots. [reference]
World Racing Series videos and screenshots. [reference]
This wiki was last updated on 2nd, January 2015.