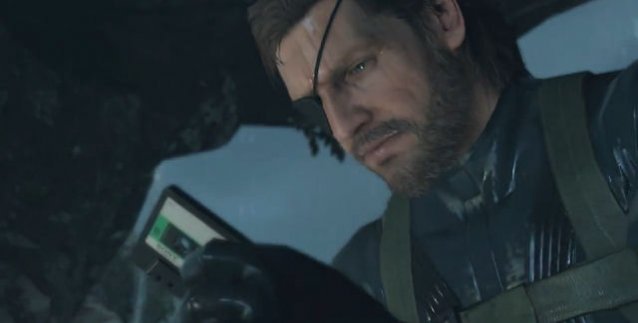 There are numerous collectible items in Metal Gear Solid 5: The Phantom Pain. Among the various items are acquired cassette tapes, which confer a variety of status effects that will allow you to more easily shoot enemies, bypass enemies, and more.
Using a tape will cause it to disappear. If you want to use the same tape more than once, you'll have to return to the area you first found it and pick up a duplicate.
Here's what each tape does and where you can find them.
Tape: Afghanistan Music
Effect: Make soldiers in Afghanistan fall asleep unless in Combat Status
Where to find: Wakh Sind Barracks

Tape: Central Africa Music
Effect: Make soldiers in Africa fall asleep unless in Combat Status
Where to find: Bampeve Plantation
Tape: Paz's Humming
Effect: Wandering Mother Base soldiers will approach you
Where to find: Meet Paz on the Medical Platform at Mother Base
Tape: Quiet's Humming
Effect: Stabilizes your aim while in first-person weapon view
Where to find: Complete a mission with Quiet, with bond at 60% or more
Tape: Afghanistan Soviet Soldier
Effect: Combat Status ends once you break line of sight
Where to find: Sakhra Ee Village
Tape: Central Africa PF Soldier
Effect: Combat Status ends once you break line of sight
Where to find: Nova Braga Airport
Tape: Soldier with Stomachache
Effect: When played near a toilet, the tape will eliminate enemy suspicion unless in Combat Status
Where to find: Random villages, including Masa Village and Shago Village
Tape: Bird
Effect: Cancels enemy suspicion unless in Combat Status
Where to find: Capture and Fulton extract a bird. The tape can be found in the Animal Conservation Platform inside its cage
Tape: Goat
Effect: Cancels enemy suspicion unless in Combat Status
Where to find: Capture and Fulton extract a goat. The tape can be found in the Animal Conservation Platform inside its cage
Tape: Horse
Effect: Cancels enemy suspicion unless in Combat Status
Where to find: Capture and Fulton extract a horse. The tape can be found in the Animal Conservation Platform inside its cage
Tape: Wolf
Effect: Cancels enemy suspicion unless in Combat Status
Where to find: Capture and Fulton extract a wolf. The tape can be found in the Animal Conservation Platform inside its cage
Tape: Bear
Effect: Cancels enemy suspicion unless in Combat Status
Where to find: Capture and Fulton extract a bear. The tape can be found in the Animal Conservation Platform inside its cage