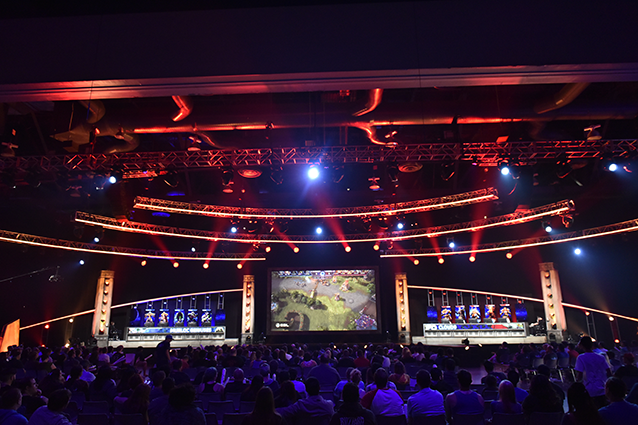 "I will quit this network if I am ever asked to cover that," ESPN Radio's Colin Cowherd growled on his show the morning of April 27. Cowherd furious that his network had aired Heroes of the Dorm, a Blizzard-sponsored tournament between Heroes of the Storm teams on campuses across the country the night before. "Here's what's going to get me off the air: If I'm ever forced to cover guys playing video games, I will retire and move to a rural fishing village and sell bait," Cowherd declared.
Six months later, Cowherd is no longer with ESPN (he opted to take a job with Fox Sports rather than sell nightcrawlers to anglers), and Activision Blizzard has signaled heavy investment into eSports by announcing the creation of an eSports division in the company. The new unit will be headed by Steve Bornstein, the NFL's former top media executive, with Major League Gaming's co-founder Mike Sepso serving as senior vice president. Bornstein, notably, has also worked as a top executive for Cowherd's former employers at ESPN.
Activision Blizzard's announcement of the new eSports unit on October 22 was light on details, but according to industry analysts, the talent they've recruited to head the division suggests the company sees a lot of potential for the rapidly expanding eSports market.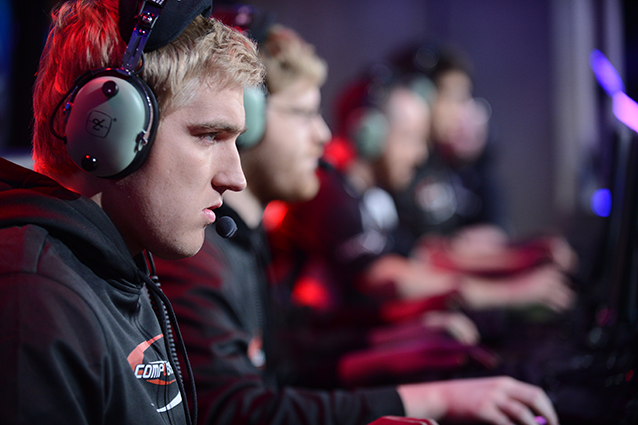 "They're bringing in heavy-hitting executives," said Patrick Walker, vice president for insights and analytics at the video game market research firm EEDAR. "The fact they are creating a whole division, and the stature of these executives suggests that it'll be a significant unit within the company."
Walker said eSports is looking increasingly profitable as large brands recognize the growth of eSports' viewing audiences and their demographics.
According to a recently-published whitepaper by EEDAR, eSports viewership skews male more than gaming in general. Titles like Counter-Strike: Global Offensive, Dota 2, and SMITE have player bases that each are more than 75 percent male, and on average are between 24 and 27 years old.
"We've found, though, that women who are into competitive gaming are just as competitive as their male counterparts," Walker said, noting that female gamers tend to have similar spending habits and product interest patterns as well.
Competitive gamers are a valuable market, but one that Walker said generally isn't being reached by traditional channels. While their demographics overlap, eSports viewers generally aren't watching Monday Night Football or the NBA finals. Instead, they're cutting cable and opting instead for streaming services like Netflix and online platforms like Twitch.tv and YouTube for entertainment. This puts eSports in a unique position from the point of view of more and more big-name advertisers, who see these viewers as an untapped market.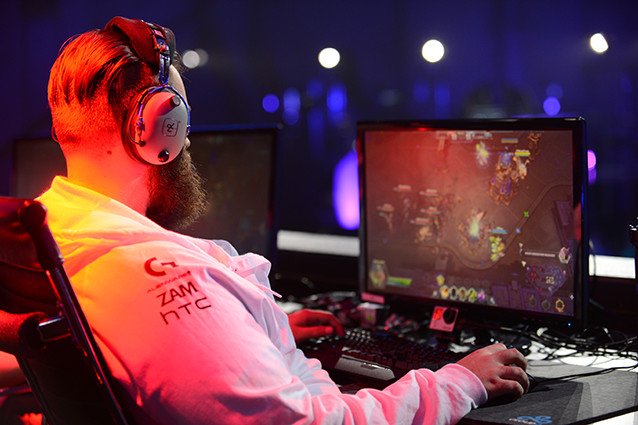 But Walker said it's not as simple as simply bolting "shareability" onto an existing game or franchise.
"You really have to think about [eSport design] from the ground up," he said. "It has to be balanced, so pro players feel that it's fair, that they're able to win through skill. And it also has to provide a good viewing experience."
"That's why the MOBA genre has done so well," he explained. "It tackles both of those sides. You have characters that are constantly being rebalanced, and there's the top-down perspective, so viewers can watch plays develop."
While so far, eSports in the U.S. and Europe has grown more or less organically, using channels like Twitch.tv and YouTube to create and grow fanbases, Walker said companies like Activision Blizzard (which reported revenues of $4.4 billion last year) can provide increased infrastructure and client services to the field. And as more companies toss their hats into the digital ring, it's likely they'll try to keep viewers in one place, with client-based viewing options such as Valve's in-game spectator mode for Dota 2 or Blizzard's version of the same for StarCraft 2.
Walker said there will be bumps in the road as the eSports market grows and looks for stability, but the DIY basis of the phenomenon means it'll likely be immune to the tech bubble effect – interest in eSports is steadily growing and shows no sign of slowing down.
This could be unfortunate news for Cowherd. Not everyone over at Fox Sports seems as hostile to eSports coverage as he is.