Dungeons & Dragons: Daggerdale Walkthrough
TIME :2022-07-03
Dungeons & Dragons: Daggerdale Walkthrough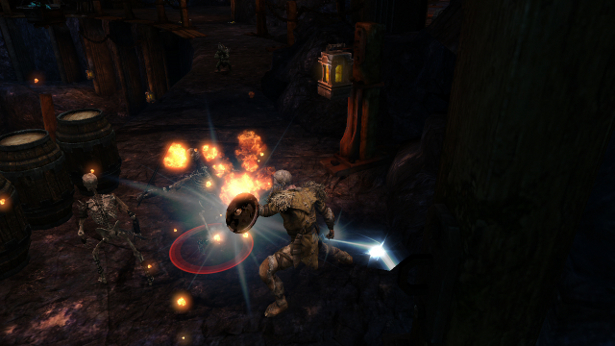 Fans of the RPG old school will finally get to indulge their passions on console. Dungeons & Dragons: Daggerdale promises a two modes, campaign and freeplay, with a robust plot and a wealth of customization options.
A number of D&D staples will be present, including the traditional compliment of races and classes, and players can look forward to enjoying one of the world's most enduring fantasy games with the added benefit of, well, graphics. Take advantage of our full walkthrough! We'll also have pages with achievements, trophies, and cheats.
A Chance Meeting
A Rift in the Ruins
Tools of the Trade
Mine Rescue Quest
Dirty Deeds
Lucky Anvil
Burning Down the House
A Nasty Surprise
By Your Own Hand
Spirit Shackles
Morbid Collector
Undead Gauntlet
Rise of the Skull Lord
The Skull Lord
Fresh Meat
A Slave to None
The Counter-Attack
Do You Smell That?
A Proper Burial
The Haunting Party
New Allies
Rockfish Smasher
Top of the Tower