If you've reserved your copy of Windows 10, but haven't gotten the prompt to upgrade yet, you aren't alone. The good news, however, is that you can skip the line, and manually start the upgrade yourself.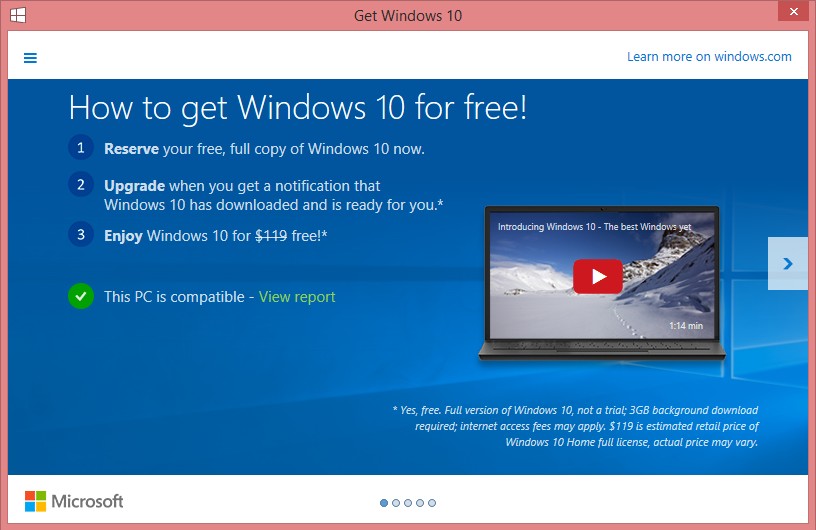 When installing Windows 10 you have to upgrade from Windows 7/8. You cannot completely clean install – wiping everything from your system – until after you have upgraded to Windows 10 from Windows 7/8.
1: Back up your data! Seriously. Don't be the guy who forgets to back up their data then complains about it later on. It isn't a hard thing to do.
2: Once you've backed up your files and everything head over to this page and download the Microsoft Media Creation Tool. Make sure you download the correct version for your computer. Once it finishes downloading go ahead and launch it.
3: Select the 'Upgrade This PC' Option and then click Next.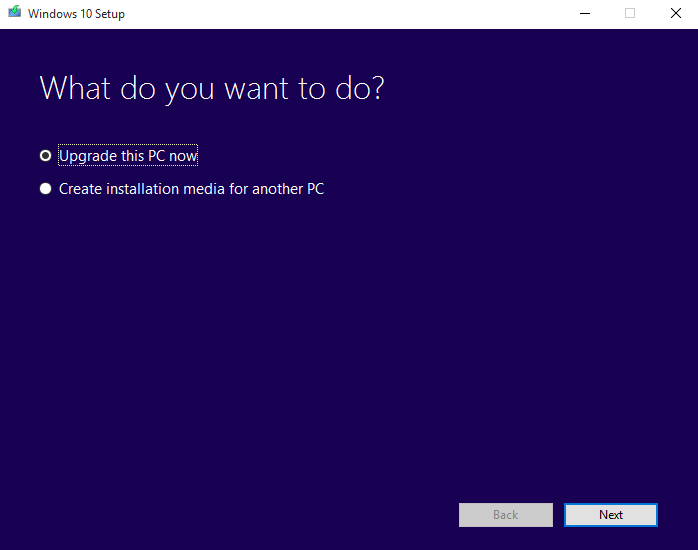 4: Let the Media Creation Tool run it's course. It will take care of almost everything automatically, so sit back and enjoy the view, or play something on your Vita or 3DS.
After just a few minutes of downloading your computer will restart and run through the upgrade. Once it finishes you'll find Windows 10 installed, and if you head over to Settings > Update and Security > Activation, you'll find it fully activated without needing to enter in any pesky product keys.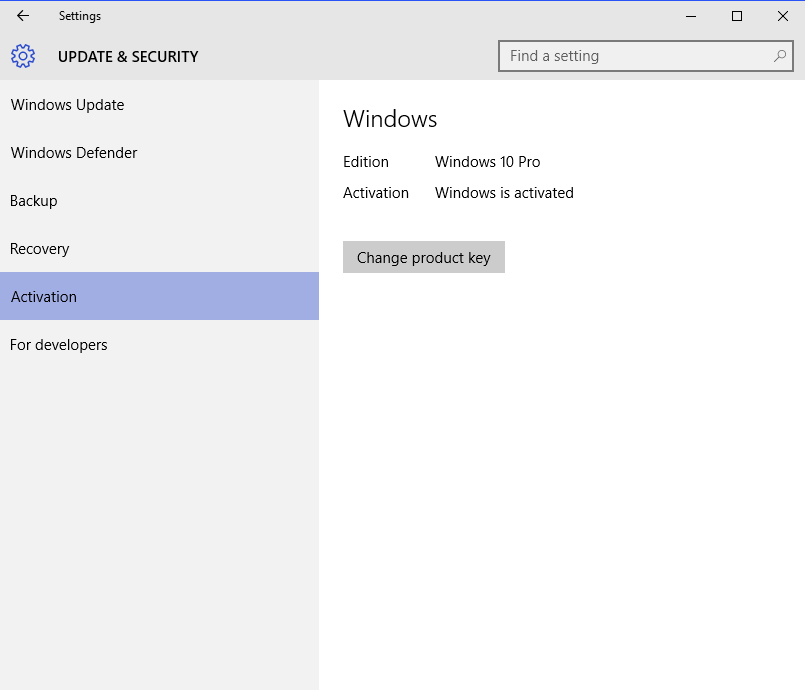 If you're having problems getting the Windows Store to work, check out our guide to reset the store's cache, and revalidate your licenses.
Quick Note: We've only tested this on a computer with a copy already reserved through the Get Windows application. If for some reason you haven't reserved a copy, then we don't suggest trying this method out. Also, as stated above, you must upgrade to Windows 10 before you can do a clean install, otherwise your product will not be able to be activated.
Visit Chatty to Join The Conversation