Resident Evil 6 Guide: Mutated Deborah Boss Guide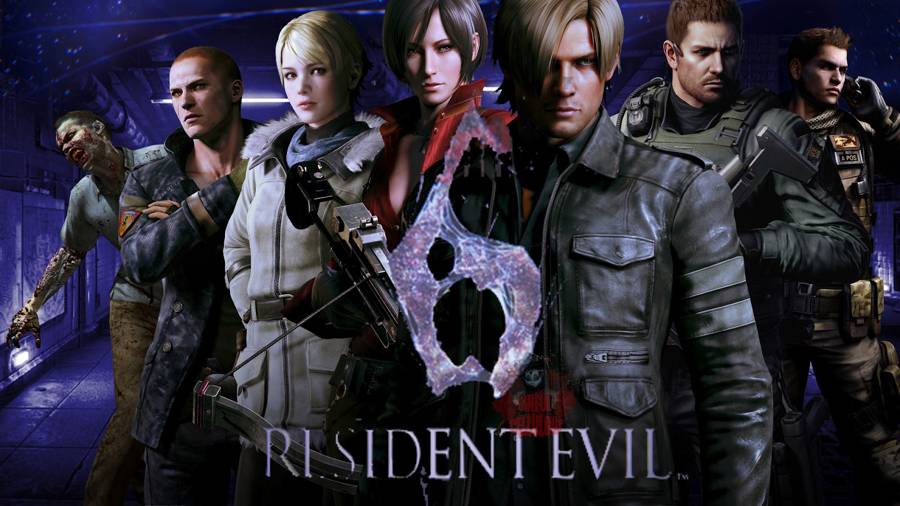 Mutated Deborah is the first real boss in the Leon campaign. She starts off human but goes into a pod and comes out mutated. Now it your job to put her down. This guide will help you do just that. So let's get started.
Mutated Deborah Boss Guide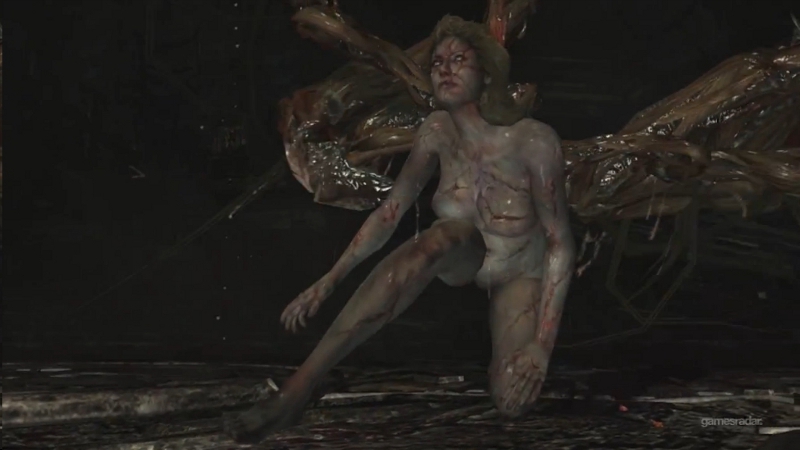 This is a long fight. Not because she has a lot of hp or anything but because it is in stages and you have to fight your way to her a couple of times.
Once the fight starts Helena will be under her. She has orange spots on her tentacles and just like every other RE where you can free aim that is the weak spot. I shot those a couple of times and tossed a flame grenade to make her rage the first time.
She will knock the floor out and you all will fall. Leon and Ada go one way and Helena goes another. Fight your way down with Ada and toss her at the ropes as the action command pops up. Ada will give you a ring that is used later. Once you get to the second rope Deborah will knock you guys down and you will fight her again.
Here you need to hit the tentacles in order to stop her. I used my sniper rifle while she was up on the ledge above and it took about 4 shots to break one and have her jump down near me. While this was happening more zombies started to come so kill them if they get close or let your partners take them down. You need to break all three tentacles to stop her this time. I used the shotgun when she got close but there are also TNT barrels you can use to stop her.
Once you hurt all the tentacles she will break the floor again and this time Leon is the solo one. Keep running down and either kill or avoid the zombies. I just ran right past them except ones I could one hit kill with melee. Keep heading down until you reach the crank lever. Yup wouldn't be RE without a crank. Spin it all the way and the hop on the platform with Ada and Helena.
Now you will be on a mine cart track. There are things you need to dodge which with buttons X and square (A and X on 360?). As you got down Deborah will attack again. She will hope on the front of the mine cart and you need to shoot her in the weak spots again. With the constant movement it is kind of hard to get a shot but if you take your time you can hit it.
After you knock her off the front she will be on the back. Same as before you need to hit her in the weak spot.
Once she gets off you will need to shoot the explosive barrel on the track to clear the debris. Then the cart keeps moving. You will have to dodge a few more over head things and shoot a couple more TNT barrels. If you don't shoot the barrels they will blow you up.
Once you hit the next check point she will jump back on your cart. From here you can wait or try to shoot her off. The mine cart will crash and you can finish her.
Pick up Ada real quick take out the sniper rifle and aim down at Deborah. I didn't have to shoot her weak spot this time. I used two full clips to the head and she was downed. Enjoy the cut scene.
That will end the Resident Evil 6 Mutated Deborah boss guide. Check back soon for more guides!
Resident Evil 6 Links for Guides and Other Collectibles
Resident Evil 6 Guide: Prelude Guide
Leon Campaign
Chris Campaign
Jake Campaign
Ada Campaign
Chapter 1 Chapter 1 Chapter 1 Chapter 1 Chapter 2 Chapter 2 Chapter 2 Chapter 2 Chapter 3 Chapter 3 Chapter 3 Chapter 3 Chapter 4 Chapter 4 Chapter 4 Chapter 4 Chapter 5 Chapter 5 Chapter 5 Chapter 5
Serpent Emblem Location Guides
Leon Serpent Emblems
Chris Serpent Emblems
Jake Serpent Emblems
Ada Serpent Emblems
Chapter 1 Chapter 1 Chapter 1 Chapter 1 Chapter 2 Chapter 2 Chapter 2 Chapter 2 Chapter 3 Chapter 3 Chapter 3 Chapter 3 Chapter 4 Chapter 4 Chapter 4 Chapter 4 Chapter 5 Chapter 5 Chapter 5 Chapter 5