While Overwatch is set in a fantastical near-future, it's Blizzard Entertainment's first game set in a real world analog. Overwatch uses real nationalities for its characters and real locations for its Watchpoint battlegrounds. The most recently announced Watchpoint, Watchpoint: Grand Mesa, is no exception. Here at Blizzard Watch, we often explore the lore of World of Warcraft (and sometimes Diablo), so why not examine the history and background of these real world locations? And, more specifically, why Grand Mesa may have been chosen as a Watchpoint.
Grand Mesa itself is notable primarily for its geography: it's the largest flat-topped mountain in the world. At over 11,000 feet tall at its highest point (keeping in mind this is a flat-top mountain — we aren't just talking its peak here) and covering a total of roughly 500 square miles, it's a sight to behold. The Grand Mesa receives heavy precipitation in winter months and is home to innumerable small lakes and water reservoirs. The precipitation on Grand Mesa provides water to its arid, lower-lying surroundings, and points throughout the American southwest. A dry winter on the Grand Mesa bodes ill for the entire region. You may or may not have heard collecting rainwater is illegal in Colorado — no rain barrels allowed. When people hear that, they're often baffled. The region's reliance on Colorado's water is the reason for the ban on collecting water. The Grand Mesa and its neighboring Colorado River supply the water for both drinking and irrigation to points south. If there isn't enough water flowing out of Colorado, that's a problem. The Grand Mesa military installation in Overwatch is fiction, but foul play on the Mesa could pose a problem even in our reality.
Eyes in the sky
However, even though the Mesa has no such installation, Colorado wouldn't be an unusual place for one. In fact, you've probably heard of some of the important federal institutions based in Colorado: the North American Aerospace Defense Command (NORAD), National Oceanic and Atmospheric Administration (NOAA), the United States Air Force Academy, and Schriever Air Force Base, which is itself home to a laundry list of items essential to American defense — and global interests. Schriever Air Force Base is manned by over 8,000 active military members, military reserves, and civilian employees and contractors. The United States' Missile Defense Agency is headquartered here, and on a global scale, the central control point for worldwide GPS is found here. While redundancies no doubt exist, if Schriever Air Force Base went dark, GPS — which most of the developed world relies on and receives its data in the palm of their hands — would go dark with it.
If it's in the sky, someone somewhere in Colorado is watching it: planes, weather, satellites, or missiles. Yes, all of these things are done by the federal government for the benefit of the United States of America, but their services are utilized across the globe.
Once again, while there's no (known) secret facility in Grand Mesa, Colorado is home to America's most famous underground bunker: the Cheyenne Mountain Complex. The aforementioned NORAD called Cheyenne Mountain its home for 40 years (through 2006) until it relocated to the nearby Peterson Air Force Base. The Cheyenne Mountain Complex was established during the Cold War and hardened to withstand a 30 megaton blast. Much of the country's aerospace defense was headquartered within this one bunker. If nukes started flying, the response would come from within this complex.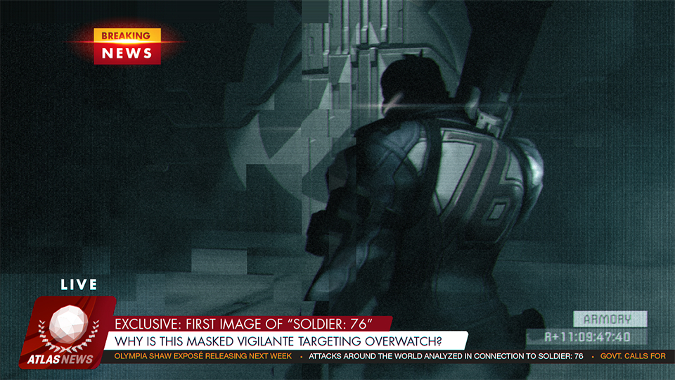 In the modern era, almost every task performed within the Cheyenne Mountain Complex has been moved to either the Shriever or Peterson Air Force Bases, but it's still staffed by over 200 individuals to maintain a state of "warm standby." That is, if the manure hits the fan, Cheyenne Mountain is ready to leap right back into full operations. The facility is currently used in training for the Air Force and is officially designated as the "NORAD and USNORTHCOM Alternate Command Center." The word "alternate" should be ominous: this isn't simply a redundant system, it's a fallback facility in the event of global catastrophe. As recently as last year, the American defense contractor Raytheon was brought on to implement systems which would shield the Cheyenne complex from electromagnetic pulse (EMP) attacks. If the complex is ever needed, it'll be ready.
USNORTHCOM, if you aren't familiar, is United States Northern Command. It's a Unified Combatant Command — that is, a command composed of multiple military departments with a broad, ongoing mission and purpose — tasked with the support of civil authorities and the security of the United States within its own territory. If it's happening on American soil, USNORTHCOM is the watchdog. Their jurisdiction covers, no doubt, both external threats that have reached American soil and any potential widespread civil unrest.
Overwatch's Mesa motives
If you're the sort of person who loves a conspiracy, the Cheyenne Mountain Complex might be only one of many such underground complexes in Colorado. Colorado is ideal for it: its mountains and mesas give it the highest mean elevation of any state in America and, in terms of the contiguous United States, has a fairly central location. Kansas and Nebraska are closer to the true center of the contiguous United States, but are downright flat in comparison. If we were to place a hypothetical bunker beneath Colorado's Grand Mesa, it would be safely guarded beneath 11,000 feet of stone. Granted, only its top layer is particularly sturdy — volcanic basalt caps the mesa — with everything beneath it relatively soft shale and sandstone. Still, the missile aimed for this facility would have a tough job penetrating the mesa, in addition to whatever materials would be used in the facility's construction and hardening process.
Overwatch, in the game's mythos, is described like so:
In a time of global crisis, an international task force of heroes banded together to restore peace to a war-torn world: Overwatch. It ended the crisis and helped to maintain peace in the decades that followed, inspiring an era of exploration, innovation, and discovery. But after many years, Overwatch's influence waned, and it was eventually disbanded. Overwatch is gone… but the world still needs heroes.
With that in mind, Colorado is an ideal place for an American HQ. As we've seen, the American facilities in Colorado have a global reach, most notably in the aerospace sector. The heroes who compose the task force known as Overwatch no doubt need eyes on the sky. Watchpoint: Gibraltar has been established as a base of communications within the game's lore, but a base in Colorado remains a strong candidate for a centralized aerospace control center … and clandestine weapons research and development hidden deep beneath the earth.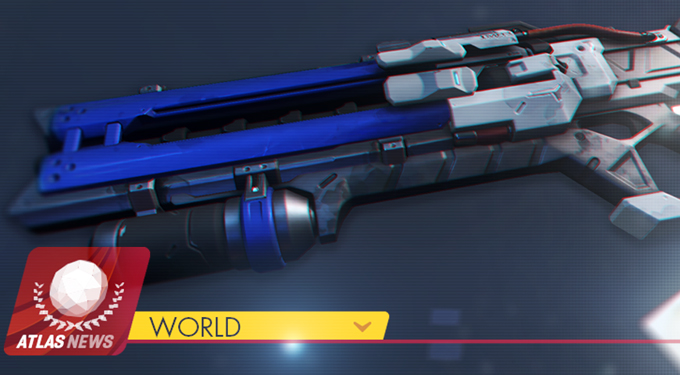 Even if absolutely none of this was taken into consideration when choosing Grand Mesa as Overwatch's latest Watchpoint, consider Colorado has a place within the pop culture mythos of the American Wild West. McCree would feel right at home in 1800s Colorado — maybe chasing outlaws, maybe chasing a buck. While roadtripping through the American southwest, I was once told Denver, Colorado got its name by combining the words "golden" and "silver" during American western expansion and the rush for those two beautiful metals. It isn't true, but it fits the spirit of the era — for better or worse. McCree is an anachronism, but Colorado, the Grand Mesa, and the Rocky Mountains might have been his stomping grounds in another era.
Oh, and Denver's airport drives conspiracy theorists insane. That's a thing, too.
Header Image: Doc Searls