CSGO Pistol Guide – Glock-18
TIME :2022-07-03

These Pistol guides are meant to help you when you choosing and shooting your pistols in CS: GO from giving you damage and recoil. Your weapon skins might not look the same as mine but should give you similar damage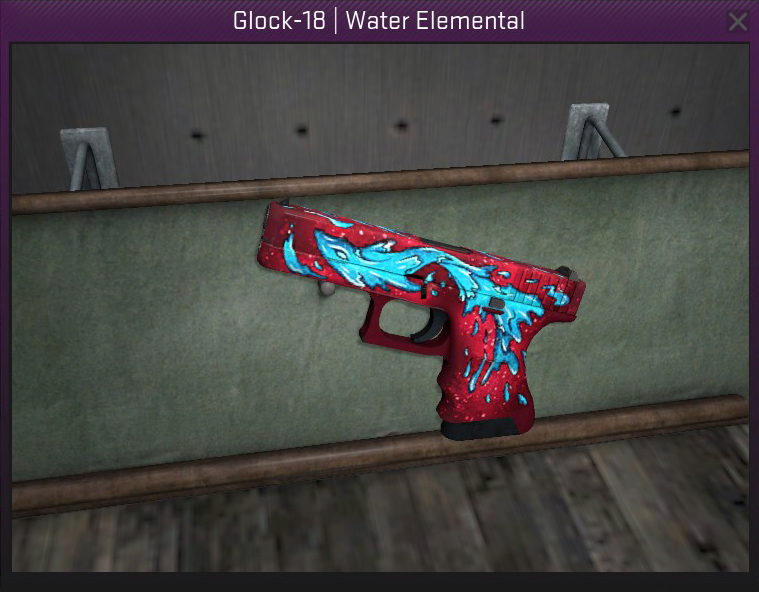 Weapon stats
Information
Pistol Name Glock - 18 Price $200 ( Default T Gun) Origin Austria Magazine 20/120 Rate of fire 400 RPM 12000 RPM (Burst) Kill Award $300 (competitive) $150 (casual)
Information:
Compared to the more expensive pistols, the Glock-18 sports inferior firepower and poor accuracy. For many, it is overshadowed by other, more flexible, handguns. For medium to long ranges, the semi-automatic mode increases accuracy while reducing firepower. When firing in burst mode, damage-per-second increases but overall accuracy suffers tremendously.
Hitbox
Unarmoured
Armorer
Head 111 52 Chest and arm 27 13 Stomach 34 16 Leg 21 21
---
Advantage:
Very Large Mag
High Rate of Fire
Default Terrorists weapon
Low recoil
Short reload time
Burst-fire Mode
Disadvantages:
Low Damage
Low accuracy at long range
Burst has high spread
Tips:
Wait for your team mate to do damage first then pick them off in burst fire mode
If your enemies are at medium range switch to semi-auto mode as burst mode won't hit them
Avoid using this gun if you can due to it been the worst of all of the guns
If you have to use it always aim for the head.
---
Achievements:

Glock - 18 Expert
Kill 100 enemies with the Glock - 18
---
Video:
---