CSGO Pistol Guide – Dual Berettas
TIME :2022-07-03

These Pistol guides are meant to help you when you choosing and shooting your pistols in CS: GO from giving you damage and recoil. Your weapon skins might not look the same as mine but should give you similar damage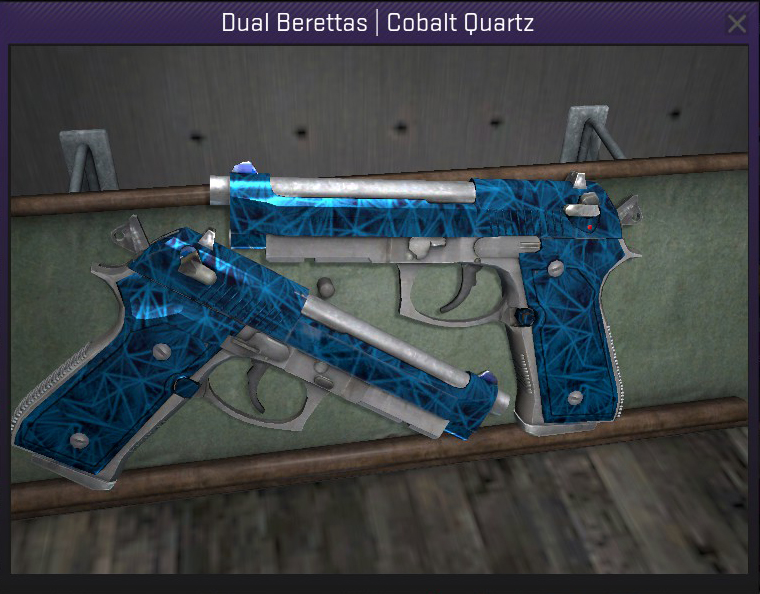 Weapon stats
Information
Pistol Name Dual Berettas Price $500 Origin Italy Magazine 30/120 Rate of fire 500 RPM Kill Award $300 (competitive) $150 (casual)
Information:
"Firing two large-mag Berettas at once will lower accuracy and increase load times. On the bright side, you'll get to fire two large-mag Berettas at once." .
Hitbox
Unarmoured
Armorer
Head 152 79 Chest and arm 38 19 Stomach 47 24 Leg 28 28
---
Advantage:
High rate of Fire
Large mag size
High reserve ammo
Low recoil and spread
Disadvantages:
Long reload time
Short accurate range
Low damage
Tips:
Aim for the head.
Spraying can come in handy
Only use them for fun
---
Achievements:

Dual Berettas Expert
Kill 25 enemies with the Dual Berettas

Akimbo King
Use Dual Berettas to kill an enemy player that is also wielding Dual Berettas.
---
Video:
---