Smite Ratatoskr God and Skin Giveaway - MMOGames.com
TIME :2022-07-03
SMITE is an online battleground of the gods, but not just one god, all the gods that have ever existed come together and fight each other to the death. Players choose from a diverse cast of deities and use their unique powers to battle it out in 5v5 team matches. SMITE presents a take on the MOBA genre; rather than observing from above the action, players experience the action from a third-person perspective. Instead of clicking the mouse to move, players use the familiar WASD keys to move and fight their way through SMITE's dynamic battlegrounds.
Ratatoskr, the sly messenger, has lived in the World Tree since time immemorial. Where he came from or why is truly unknown, but if there's a way for him to stir the pot between any two gods, he'll do it. He's a master of gossip and coy, backhanded compliments. And yet, all the Gods come to him for news. His home on the trunk of Yggdrasil conveniently places Ratatoskr at the center of all cosmic activity. You can get your hands on Ratatoskr right here, just so long as you don't call him cute. Agreed? Thanks to Hi-Rez, we have 5 codes that grant you this furry little god and his Armored Scurrier skin. Just enter below for your chance to win!
You Will Get
Ratatoskr – the playable god with his default skin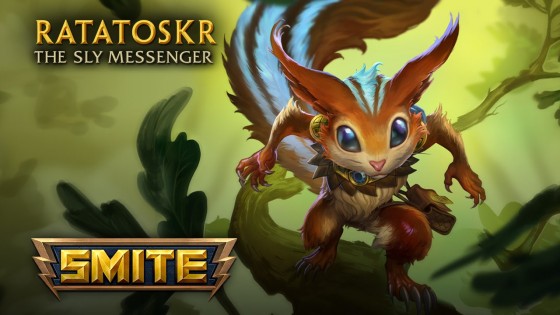 Armored Assassin skin – His alternate skin gives Ratatoskr a sweet set of Norse-styled armor
We will be in touch with the winners by email next week. Good luck!
Smite Ratatoskr God and Skin Giveaway