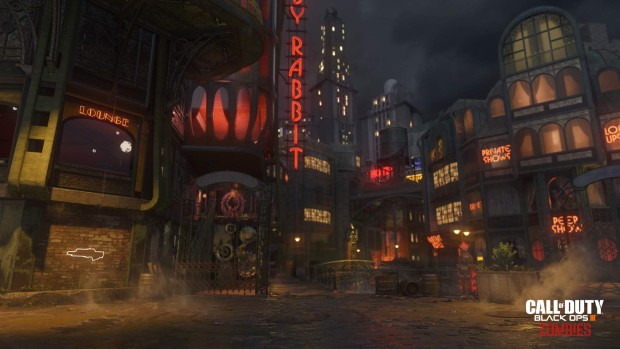 The recently released Black Ops 3 zombie map contains a total of 7 perks. However, one thing that you need to know is you cannot determine which perk you'll get because they are all random.
As for getting all the available perks, you first need to acquire the original four perks.
For more help on Black Ops 3 Zombies, read our How to Upgrade Wonder Weapons, Ritual Items Locations and PC Tweaks Guide.
Get All Black Ops 3 Zombies The Giant Perks
In order to start, the first thing that you need to do is to activate the Pack-a-Punch machine. The reason for this is once you use the teleporter to teleport back to main frame, you'll be awarded with a random perk.
However, do note that once you've acquired a perk, you must wait for a couple of rounds before checking again. You cannot just continue to teleport in consecutive rounds and expect to acquire all the perks.
Once again, do note that the procedure is extremely difficult, very lengthy, and costs a lot of points -– especially while playing on co-op.
As for the seventh perk, you need to find three monkey distractions and throw them in all three teleporters across the map followed by teleporting with it.
Once you've done it, you need to press the red button right next to the three green lights and you'll find the secret Perk-a-Cola machine, but once again, do note that the entire process is random and the whole hassle is not worth it.
If there is something else you would like to know, make sure to let us know in the comments section below!